Wednesday, 02 March 2011 21:05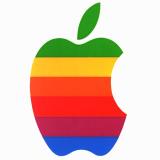 Wednesday, 2 March 2011
Apple has announced details of its latest tablet computer, iPad 2.
Boss Steve Jobs, who is currently on medical leave, made a surprise appearance at today's San Francisco launch to unveil the new second generation device. The new iPad 2 is one third thinner and and 0.2lbs lighter than the original and will be available in both black and white.
The new iPad 2 will go on sale in the USA on 11 March 2001 with UK users able to purchase the new device two weeks later from 25 March.
Switch Poker become the first company to offer online poker on the iPad late last year.
As well as playing, readers can of course keep up to date with all the going
on in the poker world while on the move courtesy of Bluff Europe which is available on the Apple devices. Just search for Bluff in the iTunes store.