Thursday, 03 March 2011 22:19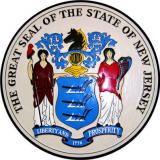 Thursday, 3 March 2011
If a regulated iGaming industry is to become a reality in the state of New Jersey, its Governor, Chris Christie, has declared that it will be for the people to decide. Christie surprisingly acted against the overwhelming majority will of the Legislature when he vetoed the Internet Gambling bill earlier today.
Governor Christie reiterated his commitment to New Jersey gaming, but was concerned that the bill did not comprehensively prohibit iGaming from being offered in bars and internet cafés, explaining, "While I support the intentions of the Legislature to make New Jersey a more competitive gaming jurisdiction, I am concerned that nothing in the legislation would prohibit commercial establishments outside of Atlantic City, such as nightclubs, cafés and bars from offering Internet gambling."
Additionally, the Governor was concerned that existing legislation did not allow gambling, on the Internet or otherwise, outside of Atlantic City, and stipulated that the expansion of gambling in New Jersey beyond Atlantic City would require a referendum vote similar to referendum vote that established gambling in Atlantic City in 1976.
"If the Legislature believes that expanding gambling outside of Atlantic City is in the best interests of the State of New Jersey, it should place the question on the ballot for the voters to decide," said Christie.
Finally, the Governor pointed out that certain aspects of the legislation were opposed to his administration's policy, specifically citing the bill's provision of subsidies to the state's horse racing industry.
Christie's rejection of the proposed law in favour of referendum means that the bill will now be redrafted and submitted in the state Assembly and Senate specifically for inclusion for referendum in November.
According to a recent survey of New Jersey voters by National Research Inc. in June 2010, a majority (62%) of New Jersey residents would support a bill that "would permit Internet versions of casino games for New Jersey Residents". iGaming in New Jersey is expected to bring up to 57,000 jobs and $7 billion to the state over a ten year period.
For the latest updates and more information about iGaming New Jersey, go to www.NJiGamingNews.net.
Keep up to date with all the news from the poker world by following us on Twitter and Facebook.