Thursday, 03 March 2011 11:45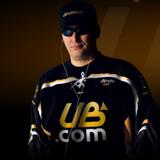 Thursday, 3 March 2011
Phil Hellmuth will not be appearing on this season's Dancing With The Stars (the US version of Strictly Come Dancing). The Poker Brat was missing from the 12-name celebrity list that was revealed by the show's producers earlier this week.
Like the British show, the TV network likes to keep the line up a closely guarded secret so Hellmuth's tweets about possibly appearing on the show probably didn't boost his chances.
Looks like we'll have to wait another year for the 6ft 7in Hellmuth to get his lycra slacks and sequinned shirt on. Unless of course, he's got another spectacular WSOP entrance in the works.
Keep up to date with all the news from the poker world by following us on Twitter and Facebook.